Bethany Lowe
Bethany Lowe shares our passion for nostalgic holiday memorabilia and we hope you will be inspired to build a tradition of your own.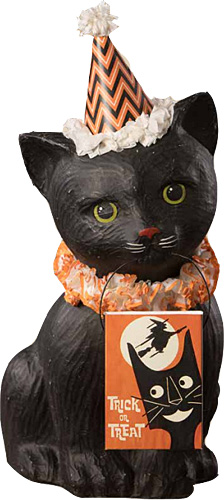 Originality, creativity and a sense of design continues to keep Bethany Lowe Designs fresh - featuring the collectibles of today inspired by holidays past. Designs are made in papier-mâché, paper pulp, resin, tin, hand-dyed and appliquéd wool, cotton batting, mercury glass, pottery, wood and vintage reproduction papers.
Please call 636-946-2883 to check availability or to place an order by phone for shipment. If you are in Saint Louis and are looking for Bethany Lowe, you can also visit our store in Historic Saint Charles, Missouri to view our complete collection in person.