Dekorasyon
Dekorasyon (pronounced like decoration) believes in creating quality and beautiful holiday decor statement pieces that fit a wide range of interior styles.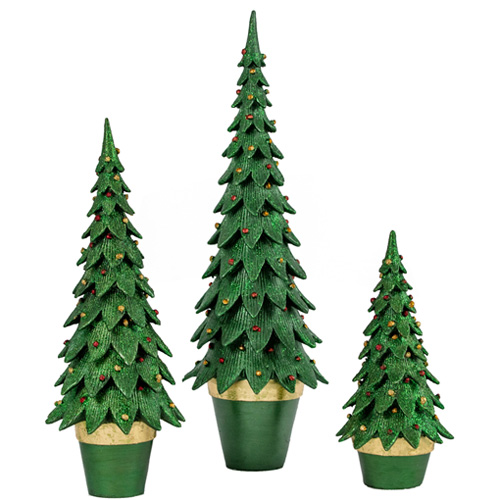 Dekorasyon was founded in 2003 by Margie Adrada. She fell in love with the hand made products from her home country of the Philippines. Margie was inspired by the quality workmanship and use of natural materials and felt the need to share it with the home decor community. Each tree is handmade and hand-painted with care and exceptional skill.
Please call 636-946-2883 to check availability or to place an order by phone for shipment. If you are in Saint Louis and are looking for Dekorasyon, you can also visit our store in Historic Saint Charles, Missouri to view our complete collection in person.